M a r k e t N e w s
Brazilian Firm To Build 700 Megawatt Plant In Nigeria
Posted on : Tuesday, 9th September 2014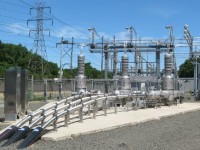 Nigeria has reached an agreement with Brazilian firm, Benco Energy limited, for the construction of a 700MW combined cycle power generating plant in Bayelsa state, Southern Nigeria.
The Nigerian Minister of Power, Prof Chinedu Nebo explained, at the signing of the Memorandum of Understanding (MoU), that the plant was part of an earlier agreement with Brazil which afforded interested Brazilian power firms an opportunity to invest in Nigeria to produce at least 10,000MW of power for Nigerians. The MoU with Benco is the first deal arising from the agreement.
"A couple of years ago, Electrobras of Brazil and the Nigerian government signed an MoU and it was aimed at bringing into Nigeria, Electrobras to help Nigeria develop as much as 10,000MW of power. What we are signing today is the very first takeoff of the implementation of that MoU, bringing Benco to work with the Federal Ministry of Power for their plant. We want to assure Benco that the terms of the MoU that we have signed today; we will do put best to implement them," said Prof Nebo.
Benco's President, Mr Rodrigo Badin indicated a commitment of $800 to $900 million to facilitate the construction of the plant within three years, revealing that the location of Bayelsa was chosen for strategic reasons.
"The location is Bayelsa because it is a terrain which is close to gas supply, transmission line and a river. So, we have all the right infrastructure that we need there and this location is perfect for our investment," he said.
In a related development, Prof Nebo said that Nigeria's electricity generation profile had been boosted to 4500 MW due to increase in gas supply to thermal generation plants in the country and increasing stability in the transmission network.
Source : www.ventures-africa.com