M a r k e t N e w s
Zimbabwe: Power Project Cost Raises Suspicion
Posted on : Monday, 8th September 2014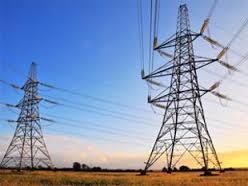 FORMER Energy minister Elton Mangoma yesterday questioned the US$533 million Kariba South Power Station extension project launched by President Robert Mugabe last week, saying there was serious suspicion of inflation of prices and looting by officials involved.
"Initially when we signed, the total cost for the project was US$370 million, now they are talking of US$530 something million. They now want to steal the money. The question is, what has now made the cost go up in over a year and half? What has changed?" Mangoma questioned.
"This [project] was awarded in January 2013 when I was still the minister [of Energy]. Something is not right. And to say Zesa must raise US$230 million in the next four years is what makes this project not work. There are unnecessary costs."
Mangoma said because of the lack of clarity of the deal, there were fears that tariffs would increase.
The project, when completed, is expected to feed an additional 300 megawatts on the national power grid.
According to the official website for Zimbabwe Power Company, the total cost for the project stands at US$355 million and is supposed to take 42 months to be completed.
Government says the total cost of the project will be US$533 million of which China Export-Import Bank will provide US$320 million while Zesa is expected to raise the remainder. It is set for completion by end of 2017.
A Chinese company, Sino-Hydro will carry out the main work in the project, which is expected to create about 700 jobs.
Energy minister Dzikamai Mavhaire was not picking up calls last night while board chairman for Zesa Herbert Murerwa was also not immediately available.
Source : allafrica.com