M a r k e t N e w s
KenGen to build industrial park in Naivasha, Kenya.
Posted on : Saturday, 6th September 2014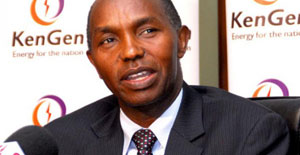 Naivasha, Kenya: Kenya Electricity Generating Company (Kengen) has set aside 1,300 acres in Olkaria Naivasha for the construction of an industrial park. Five sites in the geothermal rich area have already been identified for the park with Kengen targeting high consumers of electricity. According to Kengen Managing Director Albert Mugo, the company will partner with Export Processing Zone Authority (EPZA) in setting up the industrial park. He noted that the company would offer subsidised power to factories within the industrial park among other incentives.
Mugo said that a paper industry plant had already expressed interest in establishing a factory in the zone due to the presence of steam power. "We have set aside 1,300 acres for the industrial park and apart from the paper factory there are Chinese investors keen to start a cotton processing mill," he said. Power outages Mugo also announced that the 280 megawatts project in Olkaria Naivasha was on schedule, with the first phase of 140 megawatts already connected to the national grid. See Also: High power bills dampen economic prospects He noted that despite the failure in the long rains, the country did not suffer from any power shortfall due to mitigations measures put in place. "We managed to add 20 megawatts from the wellhead generators. By the end of the year, the country will get another 140 megawatts from Olkaria I in Naivasha," he said. The MD was addressing the Press in Oloolongot in Naivasha, where Kengen officially handed over new houses, a school and social amenities to members of the Maasai community. He said that Kengen used over Sh800 million in the resettlement exercise, which included constructing 150 houses, churches, a primary school, health centre and cattle dips for the community.
Source : www.standardmedia.co.ke