M a r k e t N e w s
East Africa majour market for ExSolar
Posted on : Thursday, 4th September 2014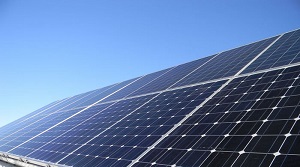 The Exporter Cc has two divisions : Radio Export which is a leading supplier of Motorola radio solutions and two-way radio products and ExSolar, a PV solar systems and components distributor. Both operate on a large scale in the export industry in Africa and the Middle East.
When it comes to radio communication equipment, they hold substantial stocks of Motorola equipment in their South African offices.
They are also in a position to offer system engineering support on most communication infrastructure items (MotoTrbo, MPT1327, standard repeaters, linked repeaters etc). Other main-line equipment that we stock are the Kenwood TK90 radios, Webb antennas, as well as the general support items such as PSU, cable etc.
ExSolar, a division of The Exporter CC specializing in solar systems and components offers advice, project design, hardware supply and post-implementation support, that includes:
• Metering and billing
• Solar PV Design
• Site Analysis
• Material Selection
• Logistics
• Site Management
• Implementation
The company's main client base is operating in, but not limited to, the following countries: Namibia, Botswana, Zimbabwe, Tanzania, DRC, Kenya, Nigeria, Ivory coast, Mauritania, Sierra Leone, Uganda, South Sudan, UAE, Iraq, Iran, Jordan, Libya and Senegal.
The Exporter CC offices are based in Somerset West, located just outside Cape Town and only 20 minutes from Cape Town International Airport.
Source : www.constructionreviewonline.com