M a r k e t N e w s
US firm to build 100MW geothermal power plant in Kenya
Posted on : Thursday, 4th September 2014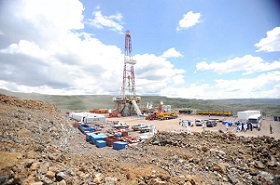 Ormat Technologies, a US power firm has been selected among three other companies to build the 100MWgeothermal power plant in Menengai, Kenya, set to begin in December this year. This will be among other projects which will see Kenya's energy capacity rise to 5,000MW from 1,533 MW.
The Geothermal Development Company (GDC) picked Ormat Technologies through its wholly-owned subsidiaries OrPower 4, Quantum Power and local firm Sosian Energy to each build a 35MW steam power plant under a build own operate model.
It is projected that at least Sh45bn (US$500m) will be required monthly for the next 42 months to finance the generation of the ambitious 5,000MW power plants.
Kenya is now turning to clean and cheaper sources of energy such as geothermal, wind, solar and liquefied natural gas to cut the cost of electricity to Sh9.10 (¢10.45) per kilowatt hour from the current average of Sh17.20 (¢19.78) per unit for domestic households.
Ormat Technologies is today's vertically integrated provider of geothermal and recovered energy-based equipment, services and power that designs, develops, builds and manufactures most of the equipment used in its plants.
Source : www.constructionreviewonline.com