M a r k e t N e w s
Ghana:Lukoil finds oil and gas offshore
Posted on : Thursday, 4th September 2014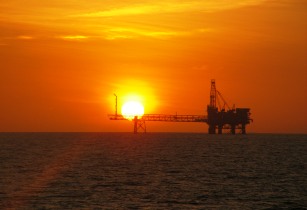 Emmanuel Armah-Kofi Buah, energy minister of Ghana, said, "Lukoil has come to report a discovery and under the petroleum agreement they have 90 days to do an appraisal to determine whether it is commercial."
Lukoil joined the project for exploration, appraisal, development and production of hydrocarbons on the CTPDW Block in July 2006. A new framework agreement on the project was signed in June 2009. The project participants include Lukoil with 56.66 per cent holdings, PanAtlantic with 28.34 per cent share and state-owned company Ghana National Petroleum Corporation (GNPC) with a 15 per cent share.
The CTPDW Block is located 50km to 100km offshore in the Gulf of Guinea and has an area of 5,142 sq km. Water depth within the block varies from 200 to 3,000 metres.
According to Lukoil, the agreement provides for two stages of operations on the contract area — exploration and development. The exploration period is five years, while the development and production period will take 23 years, with extension possible if required.
GNPC has an option to increase its ownership interest in the project by five per cent from the commercial discovery date, the Russian explorer added.
In 2010-2011, three deepwater exploration wells were reportedly drilled in CTPDW Block, which discovered an oil and gas condensate field and confirmed the presence of a petroleum system with a thick series of high-quality sand reservoirs but failed to discover any commercial hydrocarbon reserves.
Currently, detailed study of the geological structure of the block, preparation and evaluation of prospects for further exploration are in progress. The new stage of exploration drilling is scheduled for 2014.
Source : Oil review africa