M a r k e t N e w s
East Africa to adopt cleaner fuel standards in 2015
Posted on : Thursday, 4th September 2014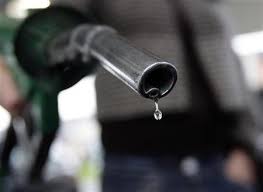 Plans for five countries in East Africa to adopt cleaner fuel standards in 2015 are likely to help absorb excess low-sulphur oil products coming out of Middle East and Indian refineries, where new capacity is being added, industry sources said.
Rwanda, Kenya, Tanzania, Uganda and Burundi are due to switch to the cleaner fuels from January 2015, according to documents posted on the websites of the regional intergovernmental organisation of East African Community (EAC) and the United Nations Environment Programme (Unep).
The fuel switch would come just as refiners in OPEC countries and India install secondary units and new oil plants to produce ultra-low sulphur fuels that meet tighter European environmental standards, worsening a supply glut of the higher grades of transport and industrial fuels.
The EAC plan to switch to low-sulphur diesel and gasoline would open a new market for these refiners, who now compete with US and Russia to supply Europe, traders said.
"There is an oversupply of (ultra-low sulphur) diesel ... and the situation will only get worse in terms of oversupply once Ruwais and Yanbu's new capacity is online," said a Singapore-based middle distillates trader.
Abu Dhabi National Oil is expected to double the capacity of its Ruwais refinery from 415,000 barrels-per-day (bpd), with an expansion to be completed late this year. Yanbu Aramco Sinopec Refining Co is likely starting its new 400,000 bpd refinery by the first quarter of next year.
They would join Saudi Aramco Total Refining and Petrochemical's new 400,000 bpd Jubail refinery, which started operations last year, and Reliance Industries' export-focused 580,000 bpd Jamnagar plant in India, in producing ultra-low sulphur refined products.
Currently, these refineries are competing to supply to Europe as the majority of Asian countries outside of Japan and South Korea are still using higher sulphur fuels.
New specifications for East Africa:
The EAC countries have been discussing their switch to euro IV standards for diesel and euro III standards for gasoline for the past couple of years, working in conjunction with Unep with the aim of reducing harmful emissions and improving air quality.
Under the changes in specifications, the five East African countries have to lower sulphur content in diesel from 500 parts-per-million (ppm) to 50 ppm, according to EAC and Unep documents and conference presentations.
For gasoline, the EAC countries have to lower sulphur content from 1,500 ppm to 150 ppm. They also have to drop lead content and maximum density slightly.
Commenting on the development, Robert Opirah, the director general for trade and investment at the Ministry of Trade and Industry, said the initiative is in line with government's and region's strategy to promote green growth and reduce toxicants which are contributing to air pollution and resultant global warming.
"Rwanda has already started implementing these standards... We stopped importing high sulphur content fuel products in 2012. In fact, these requirements were mooted in 2011, but implementation was delayed because some EAC member states requested more time to phase out their high sulphur fuel products," Opirah, who is also the in charge of fuel importation, said.
The move will not in anyway affect fuel dealers, Opira, stressed.
"Importers should not get worried since there is no big difference in terms of prices, and instead prepare to embrace the move because it does not only protect the environment, but also quality of business."
Eugene Kayigamba, the vice-president of the Rwanda Fuel Importers Association, welcomed the initiative as being pro-business that will enhance competitiveness in the sector.
"Business is built on quality, and we are happy to be part of the solution to climate change and the country's strategy towards green growth," he said.
Rwanda currently imports over 30 million litres of fuel annually.
Oil importers in Kenya and Tanzania have told suppliers they need to be prepared to supply the low-sulphur fuel from the start of next year.
Kenya and Tanzania import about 600,000 to 670,000 tonnes of diesel and gasoline every month - about 170,000 bpd - for their own needs and to export to their landlocked neighbours, according to traders who regularly participate in monthly tenders issued by companies that handle the imports.
Diesel is mainly supplied from India and the Middle East, while the gasoline comes from the Mediterranean and Fujairah, the traders said.
Kenya's diesel and gasoline imports are set to rise by a third this year and next, driven by a growing auto fleet and rising industrial activity and because the country's sole refinery shut last year.
Source : www.allafrica.com