M a r k e t N e w s
Nigeria:Power generation hits 4,044mw, improves electricity supply
Posted on : Thursday, 4th September 2014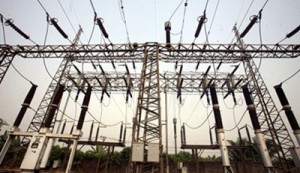 Electricity generation in the country has hit 4,044 megawatts (MW) on account of improved gas supply to generation stations and the rise in the water level at the various hydro power stations typical of the rainy season.
The generation level, according to sources in the power sector, is expected to continue to improve with more gas being supplied and incentives given to gas producers to produce more.
Reacting to the improved power situation, Frank Edozien,special assistant to the minister of power on gas, said the combined efforts of the government and the private sector had led to the current achievement, promising that the parties involved in the power business would sustain the tempo and improve on it.
Edozien said with the co-operation of Diezani Alison-Madueke, minister of petroleum resources, there had been improved gas supply to the power generation companies.
"The government has put in place short-term measures that would ensure steady power supply to the power plants for the generation of electricity," he said, adding that this was part of efforts to bring about sustainable gas supply so as to ensure steady power supply.
BusinessDay investigations reveal that the Egbin power plant is now generating 529 MW even though it has capacity for 1,320 MW at full throttle.
Other generation outflows are Sapele 72 MW, Sapele (NIPP) 114 MW, Delta 356 MW, Afam-4 and Afam-5 106 MW,Geregu (Gas) 136 MW, Geregu (NIPP) 200 MW, Olorunsogo (Gas) 198 MW, and Olorunsogo (NIPP) 157 MW.
Others include Omotosho (Gas) 141 MW, Omotosho (NIPP) 86.5 MW, Ihvobor 180 MW, Okpai 467 MW, Afam-6 422 MW, Ibom Power 10 MW, and EAS 19.17 MW.
As for the performance of the hydro power stations, Shiroro currently generates 417 MW, Jebba 440 MW, and Kainji 146.63 MW.
With the recent privatisation of the power sector and ongoing reforms designed to encourage investment in power generation capacity from the existing 6,000 MW installed capacity to 40,000 MW by 2020, demand for gas is expected to grow from 1.8 billion cubic feet per day (bcfd) in 2012 to 7.2 bcfd in 2025, equivalent to 11.3 percent increase per annum.
With embedded power generation scheme coming on stream, industry operators are of the view that the government's aspiration of increasing the electricity generation level far above 20,000 MW within the nearest possible time can be achieved.
Describing embedded generation as very important to the nation's economic development, Micheal Derus, consul-general of the German Embassy, said Nigeria could benefit tremendously from the initiative when put in place, adding that it could help bridge the gap in terms of electricity supply in the country as it has done in countries like Germany.
He said it was a useful means of dedicating power to high networth customers, state and local governments, respectively.
Source : energymixreport.com