M a r k e t N e w s
Tanzania s Ngaka Basin can produce one billion tons of high quality thermal coal
Posted on : Wednesday, 3rd September 2014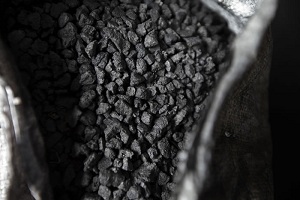 Tanzania has the potential of bringing birth to one billion tons of high quality thermal coal. The expected one billion tons of thermal coal would come from Tancoal proven coal resources that are in the excess of 200 million tons, plus the Ngaka Basin, Mbalawala and Mbuyura/ Mkapa sub-basins.
Tancoal's Chief Operating Officer, Tarn Brereton, confirmed this and said that out of this revelation, Ngaka Coal Mine reserves can serve Tanzania by producing 300KW of electricity to serve commercial and other needs within and outside the country for more than 100 years.
Brereton pointed out that they are majorly operating in coal mining in the East African region, and apart from supplying cement to factories in the country, they also export it.
Ngaka Coal Mine is a Tancoal's flagship project located in the vast coalfields of South Western. They are now producing 40,000 tons of coal per month, but are expecting to increase production capacity by 50% this year.
Source : constructionreviewonline.com