M a r k e t N e w s
Ghana:Delayed gas project to start production end-2014 – President
Posted on : Wednesday, 3rd September 2014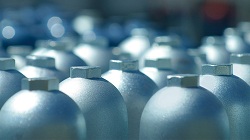 Ghana's delayed project to supply gas from its offshore Jubilee oil field will start production by the end of the year, President John Mahama said on Tuesday during a visit to the site.
"Some gas will start flowing soon but commissioning will be when the full volume of 120-million standard cubic feet of gas is being tramsitted to Aboadze and I suppose that will be sometime by the end of this year," Mahama told reporters.Ghana's economy has grown strongly in recent years on the back of exports of gold, cocoa and oil but it faces an array of fiscal problems including inflation and a falling currency and, as a result, the government needs to conserve foreign exchange.
The project will be a "gamechanger" for the economy and will save $1.5-billion a year in foreign exchange and other costs, Mahama said.
Finance Minister Seth Terkper is in Europe this week ahead of the country's third Eurobond, Mahama said, adding that he hoped the country would get a good rate.
Ghana decided in August to open talks with the International Monetary Fund on an assistance package, given its economic difficulties.
Source : Engineering news