M a r k e t N e w s
Ghana: Singapore to Train Ghanaians in Oil Industry
Posted on : Wednesday, 3rd September 2014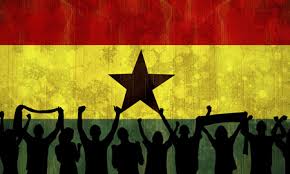 Accra — SINGAPORE will train local engineers and technicians following an arrangement secured by the Minister of Energy and Petroleum, Emmanuel Armah-Kofi Buah.
An initial group of 15 engineers and 40 technicians will undertake various training programmes in oil and gas to enable them return to Ghana with the expertise.
Buah said Singapore was making frantic efforts to tighten laws relating to Singapore companies and institutions engaging foreigners, nevertheless, after considering diplomatic and trade relationship between the two countries over the years and Singapore's quest to contribute to the development of Ghana in particular, the engineers and technicians were granted one year and six month permit respectively.
The Energy and Petroleum Minister on his part commended Singapore Government for its role in ensuring Ghana becomes a hub for oil and gas in Sub Sahara Africa, describing Singapore as one of Ghana's sources of strength in the oil and gas industry.
He noted that government had been keen on arranging training programs in oil and gas.
"We want Ghanaians to be in charge of the second FPSO when it arrives in Ghana and also prepare for a transition process in order for as many Ghanaians as possible to spearhead activities in the oil and gas sector in the near future," he added.
He also mentioned measures government was putting in place to ensure that the engineers and technicians to be trained in Singapore were "bonded" and would return on completion of their programs to contribute to the growth of Ghana's oil and gas industry.
Source : allafrica.com