M a r k e t N e w s
East Africa: EAC States Could Switch to Cleaner Fuels Effective January 2015
Posted on : Wednesday, 3rd September 2014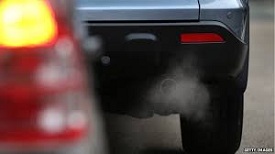 Plans for five countries in East Africa to adopt cleaner fuel standards in 2015 are likely to help absorb excess low-sulphur oil products coming out of Middle East and Indian refineries, where new capacity is being added, industry sources said.
Rwanda, Kenya, Tanzania, Uganda and Burundi are due to switch to the cleaner fuels from January 2015, according to documents posted on the websites of the regional intergovernmental organisation of East African Community (EAC) and the United Nations Environment Programme (Unep).
The fuel switch would come just as refiners in OPEC countries and India install secondary units and new oil plants to produce ultra-low sulphur fuels that meet tighter European environmental standards, worsening a supply glut of the higher grades of transport and industrial fuels.
The EAC plan to switch to low-sulphur diesel and gasoline would open a new market for these refiners, who now compete with US and Russia to supply Europe, traders said.
"There is an oversupply of (ultra-low sulphur) diesel ... and the situation will only get worse in terms of oversupply once Ruwais and Yanbu's new capacity is online," said a Singapore-based middle distillates trader.
Abu Dhabi National Oil is expected to double the capacity of its Ruwais refinery from 415,000 barrels-per-day (bpd), with an expansion to be completed late this year. Yanbu Aramco Sinopec Refining Co is likely starting its new 400,000 bpd refinery by the first quarter of next year.
They would join Saudi Aramco Total Refining and Petrochemical's new 400,000 bpd Jubail refinery, which started operations last year, and Reliance Industries' export-focused 580,000 bpd Jamnagar plant in India, in producing ultra-low sulphur refined products.
Currently, these refineries are competing to supply to Europe as the majority of Asian countries outside of Japan and South Korea are still using higher sulphur fuels.
Source : allafrica.com