M a r k e t N e w s
ENOC Africa Set to Further Invest in East Africa's Oil Terminal, Storage Facilities
Posted on : Tuesday, 2nd September 2014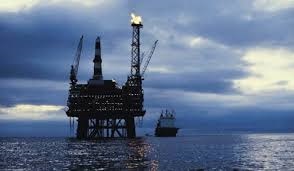 In a bid to create reliable petroleum products market in the country, a subsidiary of Dubai government owned oil firm Emirates National Oil Company (ENOC Africa) operating in the country is expected to invest heavily in terminal and oil storage facilities.
The move is expected to immensely increase oil supply in the local market and the region at large.
ENOC Africa is a joint venture company between Petro (T) Limited, a Tanzanian Company, and ENOC Supply and Trading LLC (ESTC), a Government of Dubai Company in United Arab Emirates (U.A.E.) that are both part of ENOC Group with an annual turnover of over $15 billion in oil and gas trading, refining and retailing operations.
The firm's Managing Director, Mr Arshid Esmail said mid this week in Dar es Salaam that the expansion programme is objectively focusing to bridge the petrolium demand and supply gap which contributes to the skyrocketing of petroleum products prices in the country.
"We are planning to invest heavily in Tanzania and the East African countries and beyond between now and next year as we prepare to tap the booming local and regional markets" he said.
Under the intended expansion drive the firm is expected to invest into terminal and storage facilities while spreading the horizon of their activities in East Africa.
"We take note of the steadily increasing trend of economic development of Tanzania and East African region in the next few years and recognise the need for state-of-the-art storage facilities in the region, Esmail said adding that such services will be offered to wholesalers at affordable rates."
Our investment would ensure that the country and its neighbouring landlocked countries have enough reserves even during times of uncertainties in global supply of petroleum products that will further lead to stabilize oil prices, he said.
Countries which will benefit from the storage facilities investments by the firm include Tanzania, Kenya, Uganda, Rwanda, Burundi, DRC, Zambia and Malawi.
ENOC Africa is the first Tanzanian company to win two competitive tenders in February and July this year under the bulk procurement system in the country for the supply of national oil consignment.
He said the company's state-of-the-art refinery and International Standard Quality Testing Laboratory (ISQTL) ensure that its supplies meet the quality requirements of Tanzania and neighbouring countries.
"We believe we can play a major role in sustaining Tanzania's Strategic Petroleum Reserves (SPR) which helps the country during times of supply crisis; he said, adding that the right products and infrastructure they have respond to any urgent crisis in fuel shortage situations."
Source : www.tankterminals.com