M a r k e t N e w s
East African Oil & Gas Market -Investment Opportunities
Posted on : Tuesday, 2nd September 2014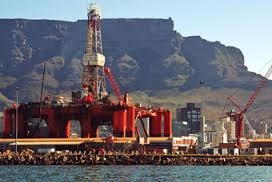 Upstream & Midstream Spending in Tanzania, Mozambique, Kenya, Uganda, Ethiopia, South Sudan & Somalia
East Africa is fast becoming one of the world's most interesting oil and gas hotspots. For many years the area was neglected by the world's oil and gas industry, and even in Africa it was overshadowed by the rapid development in West Africa and the established markets in North Africa. However, with the discovery of both oil & gas reserves in the region over the past five years, opportunities are being created within a number of East African nations.
East Africa covers a territory roughly six times the size of the North Sea but fewer than 500 wells have been drilled in the region to date. The reserve estimates in the region have increased rapidly over the past few years and yet only a small percentage of the region has been properly explored. The market has changed too, as major international companies are becoming involved alongside smaller companies, thus indicating the industry's confidence in East Africa's immense potential.
Mozambique and Tanzania's substantial offshore gas reserves and proximity to Asian demand centres offer the potential for LNG export by the end of the decade, while Uganda and Kenya present opportunities for commercial oil production even sooner. With a significant amount of seismic activity and exploratory drilling already taking place and plans for large midstream infrastructure projects, the East African oil & gas market will attract tens of billions of dollars of investment over the coming decade.
Visiongain has calculated that the East African oil & gas market will see capex of $3.66bn in 2014, including spending on both upstream exploration & development (E&D) and midstream infrastructure.
Source : www.prnewswire.co.uk