M a r k e t N e w s
Swala Oil gets Dar es Salaam listing approvals
Posted on : Tuesday, 29th July 2014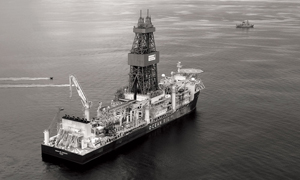 DAR ES SALAAM, Tanzania - Swala Oil and Gas Tanzania Plc has offered 9.6 million shares to the public following its approval by the Tanzania Capital Markets and Security Authority (CMSA).

The listing of Swala makes it the first oil and gas exploration firm to list on the Dar es Salaam Stock Exchange (DSE) in Tanzania. CMSA has approved Swala's Initial Public Offer Prospectus last week.

"This allows Swala to offer to the public up to 9.6 million shares at a price per share of Tsh500 ($0.301) the CEO of Swala, Dr. David Mestres Ridge said adding the offer for share shall be open next week (9th June 2014)."

The company said that the offer for shares in Swala shall open at 9:00 on Monday the 9th June 2014 and shall close at 5pm on Friday the 4th of July 2014.

He said he is delighted that Swala has finally completed the application process with CMSA and is now preparing to be the first local Tanzanian oil and gas exploration company to list on the DSE.

"The fact that this is the first listing of its kind has caused some delay but we have all been heartened by the support and professionalism of Swala Tanzania's advisors and regulators," he said.

In another development, Swala committed to entering the second 2-year exploration phase of the initial exploration term in both its Pangani and Kilosa-Kilombero Production Sharing Agreement (PSA) licence areas, together with its Joint Venture partner Otto Energy, a wholly-owned subsidiary of Otto Energy Ltd.

Under the terms of the PSA Swala could have withdrawn after both the first and second years of the initial exploration term should exploration results have proved disappointing.

Swala's decision to proceed into years 3 and 4 in both licence areas was supported by the encouraging results observed following interpretation of Swala's 2012 airborne gravity and magnetic survey that was followed by the highly successful 2D seismic campaign undertaken during 2013, where 5 significant prospective hydrocarbon basins were investigated by the acquisition of 563km of data.

The work commitment in this next period includes additional seismic acquisition and the drilling of 1 exploration well in each of the two areas to be completed before the end of February 2016.

Swala is excited about the prospectivity of both areas with the seismic data proving two significant Neogene basins, similar in age to those basins being successfully explored in Kenya and Uganda by Tullow Oil. In the Kilombero basin Swala has been further encouraged by the early identification of the Kito prospect which, pursuant to the ASX announcement made by the company on December 2013, the prospective resource assessment of this structure, prepared by an independent consultancy.
Source : busiweek.com