M a r k e t N e w s
Kenya Power Customers to Get Loans to Fund New Connections
Posted on : Tuesday, 2nd September 2014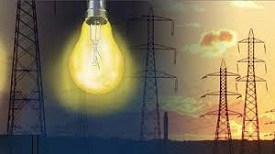 KENYA Power is working with various financial institutions to give loans that will assist people to pay for new connections.
The firm's managing director Ben Chumo said it already has deals with locals banks such as National Bank, Jamii Bora bank, Equity bank and its own Stima loan for the connections.
Chumo said the move will help the potential customers especially in rural areas to access affordable loans for new connections.
He was speaking during a press briefing in Narok town on Saturday.
"The financing arrangements at the cost Sh638 million credit facility spearheaded by Kenya power in collaboration with the government and French Development Agency will help to ease connection," said Chumo.
Chumo said the company recorded 443,000 new customers last year from 307,000 recorded in the previous year.
"The government aims to increase electricity access rate to 70 per cent of Kenyans in the next five years.Currently, 32 per cent of Kenyans have access to electricity," said Chumo.
He added that the company targets to connect one million new customers to the national grid in 2014-15 financial year.
Source : allafrica.com