M a r k e t N e w s
Tanzania: Local Communities in Gas Producing Areas to Get Three Percent
Posted on : Tuesday, 2nd September 2014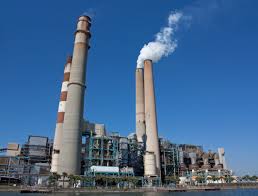 ANNE ROBI AS the nation prepares to introduce a policy to guide the petroleum sub sector in the country, the government has said that three per cent of the revenues to be collected from the resource would be provided to the municipalities in which it would be explored to benefit local communities.
Principal Geologist in the Ministry of Energy and Natural Resources, Mr Adam Zuberi made the revelation in Dar es Salaam on Friday during a stakeholders' conference on a Draft Petroleum Policy. The conference is the third in a series of consultation meetings for the purpose of coming up with an appropriate petroleum policy.
"In a bid to ensure local communities benefit from the revenues emanating from petroleum operations in the country, the per cent of the revenues that would be collected from the resources should be provided to the municipalities surrounding the petroleum operations areas," he said.
The plan is also set to ensure that the development of the petroleum sub sector and the use of revenues generated are closely linked with the country's National Development Plans (NDPs).
Opening the conference, Mbeya Regional Commissioner, Mr Abbas Kandoro stressed the need to ensure that the policy to be formulated manages well the collection and utilization of petroleum resources for the benefits of the people.
He also said the policy to come should ensure that petroleum activities are performed in a safe way that takes care of people and conserves the natural environment and biodiversity.
According to Mr Kandoro, the envisaged petroleum policy is also seen as a basis for reviewing and upgrading the current system of governance in the petroleum sub-sector as well as strategic planning to accommodate the new wealth into overall economic and social development.
Commenting on the process of exploring the resource, Mr Kandoro said that the government has signed 26 Production Sharing Agreements (PSAs), with various petroleum exploration companies whereby to date, 19 gas discoveries have been made.
On his side, Chairman of Civic United Front (CUF), Prof Ibrahim Lipumba said the policy to come should ensure that activities towards the exploration and discoveries of the resources are monitored for the benefit of the citizens.
"There is need for the government to ensure all the process towards the exploration of the resource is known to the citizens to maintain trust between the government and the public over revenue management," he said.
The conference brought together stakeholders from the general public including non-governmental organizations, research institutions, the private sector, higher learning institutions, and people living in the vicinity of
Source : allafrica.com