M a r k e t N e w s
Uganda Oil Levels Rise By 3 Billion Barrels
Posted on : Tuesday, 2nd September 2014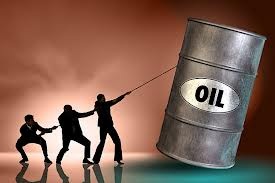 Kampala — Uganda's oil and gas resource deposits have risen from 3.5 billion barrels to 6.5 billion barrels writes BAZ WAISWA.
The Commissioner for Petroleum Exploration and Production Department in the Ministry of Energy and Mineral Development, Ernest Rubondo, disclosed this last week.
However he clarified there has been a very small increase in the amount of recoverable oil from 1.2 billion barrels (of the 3.5 billion barrels of crude) to 1.4 billion barrels.
"Information captured during the appraisal period gives you an idea of what to expect. What we need now is to think of things like technology to recover the 6.5 billion barrels of crude," Rubondo said.
With the right technology and investment, Uganda can increase the amount of recoverable oil from the relatively paltry 1.4 billion barrels.
He said this time they are using data from the field during the period of appraisal to reach at the figures which are more accurate unlike in the past when they were being speculative.
The Commissioner was speaking during the LéO Africa Forum Oil Conference 2014 on oil resource management under the theme 'Making Oil work for Africa'.
He said Uganda's oil potential is large enough to last more than 30 years.
He expressed confidence of more discoveries due to the ongoing exploration activities in most parts of the Albertine (western Uganda) and northern parts of the country which are expected to give positive results.
Uganda has hit 21 oil and gas discoveries mostly in the albertine graben and is headed for production after government early this year issued one production licence to CNOOC.
Tullow Oil is also expected to get their license soon.
Energy officials said more production licences are in advanced stages of review and will be issued before this year comes to an end. "Once licensees are issued, companies will develop the fields and you will have a beehive of activities." Rubondo said.
Source : allafrica.com