M a r k e t N e w s
Nairobi, Dar to float tender for power line
Posted on : Monday, 1st September 2014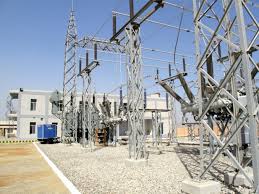 Kenya and Tanzania are to float a tender in September for the construction of a transmission line capable of transferring 2,400MW of electricity.
The 400 kilovolt high voltage overhead transmission line is expected to cover about 510 kilometres from Isinya in southern Kenya to Singida in central Tanzania.
The Kenya Electricity Transmission Company (Ketraco) acting chief manager of planning and construction, Anthony Musyoka, said the line will act as a regional connector.
"It will link Kenya to Tanzania, thereby helping to realise the East African Power Pool aspirations of interconnecting all member countries," said Mr Musyoka.
The EAPP comprises Kenya, Ethiopia, Tanzania, Uganda and Rwanda.
The project will be funded by the African Development Bank, the Japan International Co-operation Agency, and the governments of Kenya and Tanzania.
Mr Musyoka said the project's cost will be known after the ongoing procurement process is finalised.
"The documents are in the preparation stage leading to the floating of tenders next month," he said.
Kenya and Tanzania will spend $45 million on compensating those who will be displaced by the project.
"Persons eligible for compensation are those who were identified as being impacted upon at the cut-off date of July 15, 2013," said AfDB's summary of Environmental and Social Impact Assessment study of the project.
Ketraco and the Tanzania Electric Supply Company (Tanesco) will appoint a joint project co-ordinator to oversee the activities of the two project implementation units.
The Isinya-Singida line is expected to be connected to the South Africa Power Pool through Zambia to meet future demand for electricity.
Source : The east african