M a r k e t N e w s
TDPC to lay gas pipelines in Tanzanian city
Posted on : Thursday, 28th August 2014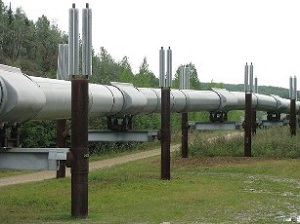 Tanzania Petroleum Development Corporation (TDPC) has plans of laying gas pipelines along main roads in Dar es Salaam for the distribution of natural gas in the city
Malik Munisi, public relations officer of TDPC, said that a joint venture between TDPC and private entities would enable the development of pipelines along the city's main roads to nearby houses.
This project is based on a pilot assignment undertaken at Mikochemi suburb where 60 homes have been connected to the natural gas pipeline, TDPC said.
However, Munisi has identified a potential challenge for this project — connecting the gas pipelines to unsurveyed settlements in Dar es Salaam. This would require special arrangements to ensure the homes have access to natural gas.
The firm expects to supply gas to domestic customers across the city by allowing them to purchase it using special cards.
According to local reports, residents find it hard to access affordable energy due to high costs.
The TDPC plans to connect 30,000 households to the pipelines although the cost of the project has not been divulged yet, reports added.
Source : www.oilreviewafrica.com