M a r k e t N e w s
U.S. Firm Secures Africa Power Deal
Posted on : Tuesday, 29th July 2014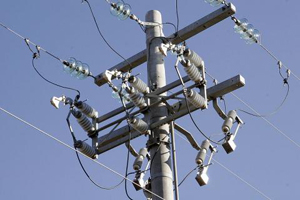 Nairobi - The country is poised to benefit from Tetra Tech's announcement it had been awarded a $64 million contract to provide technical assistance for the Power Africa Transactions and Reform Programme that the United States Agency for International Development (USAID) is funding to improve power supply in the African continent.

Tetra Tech, the United States-headquartered firm, has been awarded the five-year contract to support the Power Africa Initiative.

This contract has a base period of three years with two option years.

Kenya is set to benefit from United States President Barak Obama's Power Africa initiative which US Energy Secretary, Ernest Moniz, launched in June this year in Addis Ababa, Ethiopia.

Over five years, the United Nations Foundations' Energy Access Practitioner Network along with other founding partners will help 'Beyond the Grid' leverage partnerships and direct investments of at least $1 billion into off-grid and small scale solutions in sub-Saharan Africa, helping to take innovative business models to scale and bringing electricity to an anticipated 20 million households and businesses.

Formally launched by President Obama in June 2013, the initiative has already helped complete almost 2 800 MW worth of transactions and has secured commitments for another 5,000 MW, representing almost 75 percent of the initial goal of bringing an additional 10 000 MW of cleaner, more reliable energy to Power Africa's six focus countries - Ethiopia, Ghana, Kenya, Liberia, Nigeria and Tanzania.

According to Tetra Tech, under Power Africa, Tetra Tech will support the U.S. Government to accelerate the generation and transmission of sustainable electric power in regions throughout Africa, including the Power Africa focus countries.

"Tetra Tech will identify and design innovative approaches to develop small-scale clean energy projects to increase access in rural areas, develop a robust pipeline of power generation projects using a transaction-based approach, support the strengthening of regulatory and institutional policies, and provide direct programmatic support to the Power Africa Coordinator's Office," said Tetra Tech in a statement.

Source : en.africatime.com