M a r k e t N e w s
Nigeria: Govt Borrows N300 Billion for Electricity Transmission
Posted on : Wednesday, 27th August 2014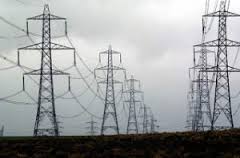 The federal government has borrowed a total of $1.9bn (N300 billion), as part of electricity transmission expansion capacity.
The funding came from various sources as part of the target to meet the 20,000mw transmission capacity in the year 2020, records indicated.
Daily Trust gathered that so far $4 billion (N647.6bn) was generated by government out of the $16 billion (N2.6 trillion) target to achieve the 20,000 megawatts transmission capacity before 2020.
The Transmission Company of Nigeria (TCN) is in-charge of evacuating electricity from the generation stations to the distributors across the country.
The federal government recently concluded the privatisation of the other two sectors-generation and distribution companies from the old Power Holding Company of Nigeria, primarily to reduce cost of operations and increase efficiencies of the sectors.
TCN, which is government owned but still under a management contract by Manitoba Hydro International (MHI) of Canada, confirmed the figures recently.
"In order to support the electricity market - TCN has checked out comprehensive programme to enhance system reliability, stability and total transfer capability to meet with requirement of exponentially growing generation and real load demand," it said.
The loans so far, approximately $4bn has been raised as "Capital funding has been secured through internal and external bilateral partners."
The World Bank has given approximately $900m, the African Development Bank (AfDB) $150m, Japan's JICA $200m, CHINA EXIM $500m, the Niger Delta Power Holding Company (NDPHC) through its National Integrated Power Projects (NIPP) $1.6m, the Eurobond $136m while the federal government contributed $500m.
The company said a Programme Appraisal Document (PAD) gives the expansion plan for the Transmission's Total Capacity (TTC) to include achieving an increase to 6,000mw by this year, December.
But statistics from the transmission National Control Centre, Osogbo, weekend, shows that the national electricity grid is at 3,400mw with actual power evacuation at 3,100mw.
TCN said it seeks to attain 10,000mw evacuation capacity by 2017, but the Minister of Power, Prof. Chinedu Nebo, at the recent Power Council inauguration had said the 10,000mw grid target will be achieved by 2016.
The company also plans to another 3,000mw in 2018 while it reaches 16,000mw by 2019 and a total of 20,000mw by 2020, TCN disclosed
Source : allafrica.com