M a r k e t N e w s
Tanzania: Coal Mine to Last Century Producing 300MW
Posted on : Wednesday, 27th August 2014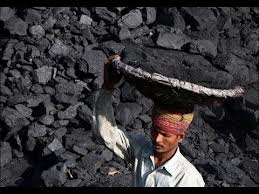 Ngaka — THE government has been assured that Ngaka coal mine reserves can serve the country for more than 100 years producing 300KW of power and other commercial needs.
Permanent Secretary in the Ministry of Energy and Mineral, Mr Eliakim Maswi, was told that the projection was drawn from the 423-million tonnes of coal resources the mine has.
Tancoal Chief Operating Officer, Tarn Brereton said on Monday that there was more than enough coal for generating electricity as well as exporting to neighbouring countries.
"We are a major operating coal mine in the region, and apart from supplying cement companies, which are our major customers, we export as well to neighbouring countries," said Mr Brereton.
He said the coal produced was of high quality for the fact that its thermal quality was of the most required standard. Mr Brereton said they produced 40,000 tonnes of coal per month, adding that production was expected to increase by 50 per cent this year.
He said the company pays 2bn/- annually to the government in royalty and revenue and had so far spent 600m/- on corporate social responsibility projects in surrounding villages.
Mr Maswi commended Tancoal, which is running the mine, for being among a few investors who had employed indigenous people from surrounding areas.
The company has about 150 workers, only two of whom are expatriates while 80 per cent of the employees were from Ruvuma region.
Source : allafrica.com