M a r k e t N e w s
Tanzania: Stable Energy Supply Pillar for Growth
Posted on : Monday, 25th August 2014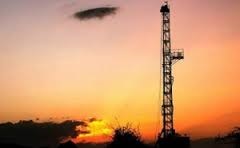 SUPPRESSED electricity demand in the country can be resolved by ensuring that there is additional generation capacity using acceptable technologies and fuel which is naturally available to Tanzanians.
This was said by Mr Harbinder Singh Sethi, the Executive Chairman of Independent Power Tanzania Limited (IPTL) a subsidiary of Pan African Power Solutions (PAP) during a media tour at the Company's power plant in Tegeta area Dar es Salaam recently.
He said that IPTL believes that the power supply to customers can be improved from the current 800 MW, which serves a growing economy whose demand could exceed 2000MW.
"PAPS/IPTL still believes that the market is huge and not only IPTL but also other players should share in the growth of the grid expansion and generation to meet demands of the growing economy," Mr Sethi said.
He mentioned that with a steady power supply and a good investment policy in place, Tanzania will surely move faster into becoming one of Africa's economic giants in the near future.
"If investors will be assured of a sure cheap power and a good investment policy that protects both sides, many industries will be built in this country because Tanzania is endowed with diverse raw materials.
Industrialization and well built infrastructure are some of the measurements that economists use to determine a country's development," he said.
He acknowledged that there is evidence showing the on-going efforts to ensure that the country reduces poverty, having been ranked among African countries whose population growth remains stable and having a rapidly expanding middle class.
Improving infrastructure investments drive, and increased demand in electrification and transmission which also influences increasing GDP growth rates.
IPTL/PAP boss said that his company has expressed its commitment to assist in electrifying the country by putting in place a workable expansion plans as well as lowering its tariffs in favour of consumers.
"Phase 1 of our plan intends to immediately install a 200MW gas fired power plant adjacent to the current 103MW Heavy Fuel Oil (HFO) IPTL plant.
Discussions on this are ongoing with all concerned authorities. If all goes as planned, this will be completed by April 2015. "As parts of phase I, IPTL will be installing a new substation 220kv which is extremely important to Tanesco for its distribution to various new development zones in Bagamoyo and Chalinze.
This includes a new 220kv line to Ubungo," he said. Mr Sethi mentioned that Phase 2- will entail installation of a 300MW gas fired power adjacent to IPTL. He said the current IPTL plants will be maintained to operate on HFO in the event of natural gas interruptions and diversity of fuel usage to the national grid
Source : www.allafrica.com