M a r k e t N e w s
Tanzania: Kinyerezi Power Plant Ready Soon
Posted on : Monday, 25th August 2014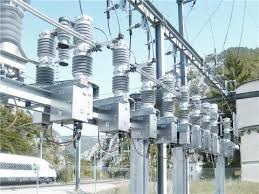 Kilwa — KINYEREZI One power processing plant is expected to go on trial by the end of this year to generate and supply power from natural gas under the transportation pipeline project.
Briefing the Permanent Secretary in the Ministry of Energy and Minerals, who is on a pipeline project visit, the project Manager, Engineer Simon Ngilima said that they are also expected to distribute the gas to commercial consumers as well.
He told the ministry's Permanent Secretary, Mr Eliakim Maswi that the task progresses as scheduled adding that from December 15 to sometime in January next year, they will be ready to generate.
The plant has the capacity of generating 150 megawatts upon completion of the first phase. Earlier, Tanzania Natural Gas Transportation Pipeline Project Manager, Kapuulya Musomba, said that 90 per cent of the initial pipeline fixing procedure is ready.
"The set up of the pipeline is expected to be complete by next month but the whole project will be complete by December this year and operations to start by January, next year," he said.
He also said that 70 per cent of the civil construction work from Mtwara to Dar es Salaam is ready and installations are ready by 57 per cent.
Speaking after the visit, Maswi underscored the need for the contractors and engineers to observe the deadline schedule so that Tanzanians enjoys the natural gas as promised.
"We promised the public that they will enjoy the natural gas by the end of this year, I have directed Tanzania Petroleum Development Corporation (TPDC) who are in charge of the project to ensure that they finish it on time," he said. Maswi is on an eight-day visit in Coast, Lindi, Mtwara, Ruvuma, Iringa and Dodoma regions.
Source : www.allafrica.com