M a r k e t N e w s
Tanzania:Tanzania to Concentrate on Development of Geothermal Energy
Posted on : Monday, 25th August 2014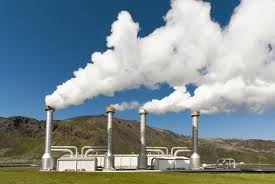 THE Vice-President Dr Mohamed Gharib Bilal earlier last week challenged geo-scientists in Tanzania to devise strategies to ensure effective exploitation of geo-thermal energy to help solve a rapidly expanding power crisis and speed up socio-economic development.
The VP who was opening the Third Young Earth Scientists Congress in Dar es Salaam noted that the country was endowed with 4,000mw geo-thermal potential which is more than double the present 1,583mw produced by the Tanzania Electric Supply Company (Tanesco) and independent producers from hydro and thermal plants.
On Monday the Minister for Energy and Minerals, Prof Sospeter Muhongo announced formation of the Tanzania Geothermal Development Company which has been entrusted with the responsibility of preparing the ground for sustainable exploitation of the resource.
The company, a subsidiary of Tanesco, started operations in July this year. We commend the government for such encouraging development. Apart from its affordability, geothermal energy's importance lies on its constant availability and environmental friendliness. The energy can be used very effectively in both on and off-grid developments.
Studies show thatthe energy which comes from earth's heat is especially useful in rural electrification schemes. The latest report of the Geothermal Energy Association (GEA) outlines significant market growth of geothermal power worldwide.
In 70 countries, the report says nearly 700 geothermal power projects are realized or under development. And as more and more countries recognize the potential economic and environmental benefits that geothermal power can bring, the number of such projects continues to grow. Our neighbours Kenya, as the VP said, already benefit from the resource.
Kenya with whom we share the rift valley produces about a quarter of its electricity from geothermal while we generate hardly a kilowatt from the energy.
Our heavy reliance on hydropower has seen the country plunge into energy crisis now and then mainly due to erratic weather conditions. Surely hydropower is no longer a reliable source of energy for the country.
It is therefore high time Tanzania doubled efforts to develop a viable solution which is geothermal energy.
Already promising results for potential steam generation in at least two areas have been achieved and Tanzania could produce first power from a 140 megawatt geothermal plant by 2018.
We call for more efforts to speed up exploitation of the untapped resource. There should be no going back in this.
Source : www.allafrica.com