M a r k e t N e w s
Japanese Government to fund an irrigation scheme in Rwanda
Posted on : Monday, 25th August 2014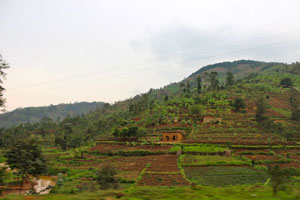 The Governmnet of Rwanda has received a US$15m grant from the Japanese Government to fund an irrigation scheme in Ngoma District, Rwanda, which will be implemented by the Japanese International Cooperation Agency (JICA).
The funds will be used for the construction of dams, 900,000 meter cubes water reservoir, regulating tanks, irrigation canals, bridges, and a solar power unit. It will also provide solar panels, pump facilities and help provide operational and maintenance of the irrigation facilities among others.
Irrigation is going to be carried out in over 300 hectares of land. This will lead to the enhancement of food security in the country and value added agriculture, which is the backbone of the country's economy. The grant will also help the country tackle the effects of climate change such as change in rainfall patterns.
The project is one of sub-projects of Land Husbandry, Water Harvesting and Hillside Irrigation (LWH) to be completed by October this year.
The move comes after the farmers living in Ngoma petitioned for the establishment of a sustainable irrigation scheme in the region. The area is a highland with irregular and unpredictable rainfalls patterns.
For this reason, they would require special equipment to ensure constant crop supply through irrigation.
Ngoma District has started planting maize on 1,495 hectares of land, under the crop intensification program.
Source : www.constructionreviewonline.com