M a r k e t N e w s
In Kenya, the Next Big Oil Patch
Posted on : Monday, 28th July 2014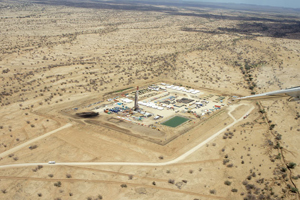 Kenya's Great Rift Valley, a 450-mile-long volcanic trench ripped open by shifting tectonic plates, is known as the cradle of mankind for the million-year-old remains of human forebears discovered there. Oil drillers say the area also holds a string of fields that could make East Africa's largest economy a major energy producer. The U.K.'s Tullow Oil (TLW:LN) and Canada's Africa Oil found crude at two wells last year and now plan up to 11 more test wells in 2013. The valley could yield 10 billion barrels, Tullow estimates, enough to supply Kenya for three centuries.

The discovery puts Kenya at the center of East Africa's emerging oil industry. Uganda will soon start to produce the oil it discovered starting in 2006. Tullow and Africa Oil are drilling in Ethiopia. And South Sudan, the world's newest nation and an established oil producer, is looking for new export routes that would bypass the country it broke away from. All this oil would probably be piped to Kenya's coast.

With the continent's oil industry centered on Nigeria in West Africa, East Africa has been overlooked. Of the more than 30,000 wells drilled in Africa, fewer than 500 were in East Africa, according to Afren, an oil explorer active in the region. "There was a giant underexplored hole on the map," Africa Oil Chief Executive Officer Keith Hill says. "Now the world has woken up to East Africa. I've never seen a basin of this magnitude."
Source : businessweek.com