M a r k e t N e w s
Tanzania: Kibaha Health Centre Set to Have a Paediatric Ward
Posted on : Saturday, 6th September 2014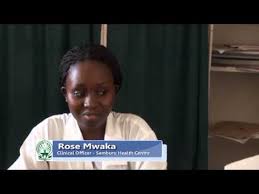 Kibaha — PLANS are underway to build a children's ward at Mkoani Health Centre in Kibaha town, Coast region, as a solution to patients having to go to other hospitals for lack of a children's ward at the centre.
The centre's medical officer in charge, Dr Issa Kaniki, speaking to the 'Daily News' here over the weekend, said at the moment there was no children's ward at the hospital and instead there was only a shed which was used by both expectant mothers and children, which was too small to meet the growing number of patients.
"At the moment we are putting final touches to a new maternity ward, which has been built with funds from the council totalling 225m/-.
When we are through with it we will direct our efforts to constructing a children's ward," he said, adding that the ward was expected to be large enough to meet the increasing number of children who attend the hospital.
He said due to the absence of a children's ward, children who needed to be admitted were being referred to Tumbi Referral Hospital.
Dr Kaniki pointed out that the hospital received from 150 to 200 children per day from Kibaha district while others came from Mbezi and Mpiji areas in Kinondoni district, and Kisarawe and Bagamoyo districts in Coast region.
Meanwhile, the Medical Women's Association of Tanzania (MEWATA) will be carrying out breast cancer screening at Mkoani health centre from August 22 to 24, this year, according to the Centre's matron, Ms Juliet Sanga.
According to Ms Sanga, the screening will go hand in hand with cervical cancer and HIV screening, both of which would be offered free of charge to the residents.
She took time to call for all Kibaha town residents and nearby areas to turn out in large numbers for the free screening.
Source : allafrica.com