M a r k e t N e w s
Tanzania: Mushroom farming soon to go worldwide
Posted on : Friday, 22nd August 2014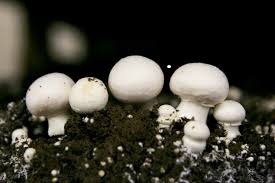 THE government and other agriculture stakeholders have been urged to recognise and promote mushroom farming in the country.

Mushroom farming, which is growing at a fast pace in Southern regions - Lindi and Mtwara - has yet to be recognised despite the fact that it is one of the activities that take place throughout the year involving less investment capital and labour.

The farmers who narrated the importance of mushroom to the 'Daily News' at the ongoing Agrobusiness exhibitions taking place here at national level observed that its products were vital in human health as among other issues it has been scientifically proved to be rich in vitamins.

A farmer based in Tandahimba, Mr Said Tayari, said that there is a number of advantages which is obvious that the activity would be more sustainable.

He said that the same effort staged by Prime Minister Mr Mizengo Pinda in promoting beekeeping is needed to encourage mushroom farming which he described as the cheapest activity to carry out.

"A few years back the country did not recognise beekeeping as one of the subsectors that could greatly contribute to the national economy but after much effort mostly from the premier, the subsector is now known and almost everyone wants to take part in it.

We ask the government and all other players to consider us too because this is also an opportunity which has been untapped for a number of years," he explained.

Mr Tayari pointed out that it was even difficult for them to secure loans from financial institutions simply because no one recognised the activity thus appealing to the Ministry of Agriculture, Food Security and Cooperatives to ensure that it explores and publisizes all kinds of farming that are carried out in Tanzania.

He explained that despite the fact the they have a stable market Tandahimba based farmers had entered into a contract with a Bagamoyo based firm, Uyoga Company Ltd, to buy raw mushrooms, much effort was still required to make it even penetrate international markets.

He noted that mushrooms can be harvested at the interval of three months throughout the years and they only needed simple huts, just grass-thatched huts, thus making operation cost easier.

Mr Tayari noted that they are able to harvest between 60 and 70 kilos in a week and a kilo is sold at 4,000/-.
Source : www.freshplaza.com