M a r k e t N e w s
Kenya s farmers adopt cost effective traditional pesticides
Posted on : Friday, 22nd August 2014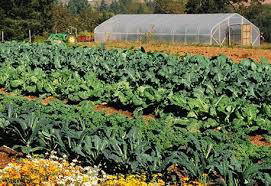 About 60 percent of the crops in the Kenyan farms are lost due to pest and disease attack, costing farmers huge harvests and financial investments.

Although the crop specialists highly recommend for the use of the expensive inorganic pesticides due to their scientifically proven efficiencies, many small scale farmers across the country are opting for the cheaper traditional remedies.

While the most commonly used chemicals available in the licensed agrovets across the country are subject to price hikes, the home made pesticides are free from inevitable cost increases.

Wood ash is the typical customary pesticide used among the small scale farmers mainly growing vegetables, tomatoes and potatoes.

Margaret Njeri, a vegetable and potato farmer in Nakuru county about 180 km northwest of Nairobi, said the use of the wood ash has greatly saved her from the increasing cost of the synthetic pesticides.

"Using wood ash saves me the money I would have used to buy pesticide from the shop. Furthermore, the prices for the chemicals keep changing now and then. A pesticide that cost four dollars in January 2014 will be five dollars five moths later, which is too expensive," Njeri told Xinhua on Monday.

For the last four years, she has been applying the ash as foliar on her crops on identifying signs of pest attack.

The aphids are the common pests that heavily attack her vegetables and potatoes grown on her small piece of land

"Prior to 2014, I could spend seven dollars in a rainy season to buy the pesticide that could clear off the pests."

Njeri got the idea of using the wood ash when she visited her neighbour who was making good harvests from her kitchen garden without the use of the synthetic chemicals.

She argues that the traditional method of controlling the pests is harmless to human health as the wood ash is also used as an antidote for curing some conditions such as tapeworm infestation.

Her mechanised system has equally doubled as a fertiliser application method as she said soil fertility has remained high for the four years she has been using the wood ash.

Wood ash in the agricultural journals is shown to have good quantities of phosphorous and potassium, the nutrients needed for the healthy plant growth.

"Since 2014, I have never applied any fertiliser except the wood ash and I have always harvested sukumawiki (kales) with large green leaves which is a clear indication of the high fertility in the soil," she said.

The remedy, she said has also worked well in controlling the potato blight and the aphids in her potato farm.

Leah Mungara, a crop production specialist in the Ministry of Agriculture said pest and disease control remains a central aspect in crop production, determining the quantity to produce a farmer harvests.

"We always encourage innovations among the farmers. But we only encourage the farmers to adopt the farming technologies which do not contaminate the produce causing harmful effects to the consumers," said Mungara.
Source : www.freshplaza.com