M a r k e t N e w s
East Africa is to increase food export to Russia
Posted on : Friday, 22nd August 2014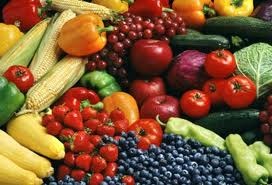 African suppliers are ready to export up to 100 000 tonnes of fruit and vegetables per week, previously delivered into Russia via EU.
African producers intend to increase the direct export to Russia, bypass the European countries, - announced Elena Nagornaya, the President of the Trade Alliance of African countries in Russia.
According to the results of 2014, East African countries have the opportunity to increase export of fresh products to Russia by 3-4 times. They are ready to export the following products to Russia directly: pineapples, bananas, citrus fruit, apples, nuts, avocado, strawberries, ginger. Without the chain of intermediaries, the prices are believed to decrease by 20%. By estimate of the Alliance, African products total up to 80% of the European fruit market.
Trade Alliance of African countries in Russia comprises East African countries: Kenya, Uganda, Tanzania, Zimbabwe, Zambia, South Africa. According to the Federal Customs Service of Russia, the import of fruit and vegetables from these countries in 2013 equaled 261 000 tonnes worth of 258 million dollars.
Source : www.freshplaza.com