M a r k e t N e w s
Ghana: Weston Oil and Gas Fund Launched
Posted on : Thursday, 21st August 2014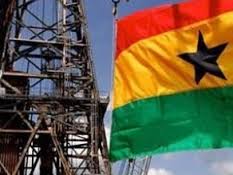 The Weston Oil and Gas Fund (WOGFund) has been launched to assist companies and other agencies involved in the oil and gas business.
WOGFund is the first mutual fund of Weston Capital, a limited liability company incorporated in Ghana.
Speaking at the launch in Accra, today, the CEO of Weston Capital, Mr Rex Kontor, said WOGFund was a publicly-incorporated Ghanaian company that would invest primarily in a diversified portfolio of debt instruments and equities of companies operating in the Oil and Gas sector.
Mr Kontor said the Fund was initially offering 500,000 shares and had Weston Capital as its manager with Zenith bank as its custodian.
He said the fund was opened to the general public and institutional investors with a minimum subscription of 200 shares, adding that individuals with a minimum of 50 Cedis could make an initial investment in the Fund and consequently in the Oil and Gas sector.
On the objectives, Mr Kontor said, the fund would support the drive for local participation in the Oil and Gas industry by helping build the financial capacity of local companies operating in the sector.
In addition, he said, the Fund would encourage and assist Bulk Distribution Companies (BDCs), Oil Marketing Companies (OMCs) and other businesses to issue corporate bonds.
On support for the upstream industry, Mr Kontor said, that Blackstone Group and Warburg Pincus had initially invested US $300 million in Kosmos in 2014 to help it explore for Oil in Ghana.
In his remarks, the Director-General of the Security and Exchange Commission, Mr Adu Anane Antwi, disclosed that 35 investing schemes had been licensed and were currently operating in Ghana.
He said WOGFund would offer investors an additional fund for management and would focus on investing into majority companies involved in Oil and Gas.
"Ghana is now an Oil and Gas producing country and it should reflect on the stock exchange market," Mr Anane Antwi noted.
He said the challenge to investor education was funding and that the introduction of WOGFund onto the market marked the birth of specialty fund.
Source : allafrica.com