M a r k e t N e w s
Nigeria: UNDP to Spend N21 Million On Energy Projects in Nasarawa
Posted on : Thursday, 21st August 2014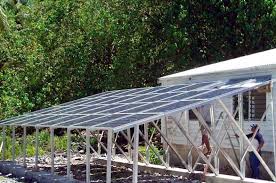 The Global Environment Facility - United Nations Development Programme (GEF-UNDP) said it would spend N21 million on the provision of sustainable energy-related projects in selected communities in Nasarawa State.
The National Coordinator of GEF-UNDP, Mr Etiosa Uyigue, said this at Karu, Nasarawa State in an interview with the News Agency of Nigeria (NAN).
Uyigue told NAN that the project would be executed in collaboration with the Energy Commission of Nigeria and National Orientation Agency (NOA).
The coordinator said that the intervention would be on renewable energy and energy efficiency in the selected communities of Roguwa, Lower and Upper Uke in Karu Local Government Area.
He said no fewer than 400 households in the selected communities would benefit from the replacement of incandescent bulbs with energy-saving ones.
" We are going to give five energy saving bulbs to each household in the three communities of the 400 households in the areas connected to the national grid.
"The project will include provision of solar powered light for selected households in the areas not connected to the grid," he said.
Uyigue also said that the project would include the installation of a solar water pump to power the existing water borehole in Roguwa community.
The coordinator said that the bulb-replacement activities would start in the third week of August.
NAN reports the objective of the project is to increase communities' access to sustainable energy sources, reduction of Carbon Dioxide (Co2) emission and increased access to potable water. (NAN)
Source : allafrica.com