M a r k e t N e w s
Angola s 1300km, Chinese-built railway is finished
Posted on : Thursday, 21st August 2014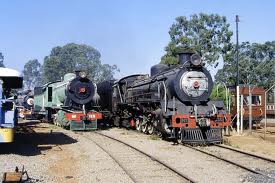 One of China's biggest construction firms finished building a 1,344km railway in Angola, Africa this week, and plans to put it into operation this year.
The $1.83bn project, carried out by China Railway Construction, rehabilitated sections of the old Portuguese-built Benguela railway linking Angola's Atlantic port of Lobito to the eastern border town of Luau.
The new railway is the second-longest railroad built by the Chinese overseas, state news agency Xinhua reported. Only the 1,860-km Tanzania-Zambia Railway, built in the 1970s, is longer.
The 67-station railway has a design speed of 90 km per hour, a major improvement on the 30km/h trains operating on the old line, which was disrupted during the Angolan Civil War.
Xinhua reports that the new Benguela railway "marks the successful application of China's railway standards in Africa".
The project employed some 100,000 locals during construction and trained over 10,000 locals to be technicians, Xinhua reported, while all equipment was procured from China.
The new Benguela line opens up Angola's mineral-rich interior. Xinhua reports that, when fully operational, it will be able to carry 20 million tonnes of cargo and four million passengers annually.
Source : Global Construction Review