M a r k e t N e w s
Kenya: What Kenya Has Lined Up in Race for U.S. Investments
Posted on : Tuesday, 19th August 2014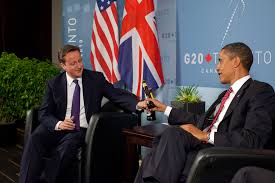 Kenya is in a good position to wrestle a significant share of the billions of dollars promised during the recent US-Africa Summit in renewed investment plans as a major hub in East Africa.
However, its neighbour Ethiopia and West Africa's Nigeria and Ghana are seen as Kenya's main competitors in drawing the investments from US companies and government.
President Barrack Obama gave the clearest indication two weeks ago that the US is taking a different approach to invest in Africa. Its traditional investment approach of tying up investments with governance saw China, the world's second largest economy, take a significant lead across the continent.
Obama told delegates during the historic US-Africa Summit during a dinner that the US would going forward to help Africa "grow" rather than exhaust her natural resources.
Through the Power Africa initiative alone, the US government and private American companies pledged to invest $26 billion (Sh2.29 trillion). The initiative was launched in June 2013.
"The United States is determined to be a partner in Africa's success, a good partner, an equal partner and a partner for the long term," President Obama said.
Investment analysts argue that Kenya's key selling points in the race for the American dollars pledged include a diversified economy, strategic geographical location, advanced skilled labour force and improving ease of doing business.
"The economy is not heavily dependent on a single sector hence an expanded array of opportunities. Human capital is quite robust with innovation, especially in ICT and financial services, while the ease of doing business keeps improving," Nicholas Malaki, the chief investment officer at Pinebridge Investments, told the Star.
Malaki says that biggest beneficiaries of US investments will be sectors such as energy, ICT, financial services and infrastructure, which facilitate economic growth.

"However, you would also expect that the success can trickle down to soft sectors such as social services and healthcare," he said.
Nigeria, Africa's most populous country, is however likely to rank above Kenya because of its market size and its unrivalled regional importance in West Africa, sweetened by ongoing upscaling of investments in infrastructure and energy sectors.
Ethiopia's new investment strategy to gradually, but steadily, open up its hitherto protected market to foreign investors without restricting the investment sectors could also sway more US investors its way, Malaki added, "and probably Ghana which is already undergoing support to develop the energy sector".
Kenya nonetheless remains a stronger darling of US multinationals, with a sizeable number already using Nairobi as the hub for their operations in Africa.
An estimated 125 US companies have offices in Nairobi. They include internet service supremo Google, energy and technological infrastructure conglomerate General Electric, dominant soft drinks maker Coca Cola, Bretton Woods lenders International Monetary Fund and World Bank and tech infrastructure titan IBM.
Others are insurer AIG, business advisory firm Stratlink Global, the Rockefeller Foundation, environmental sustainability consultant FirstCarbon Solutions, Ford Foundation and internet-based microfinancier Kiva Microfunds.
Nairobi also hosts headquarters of several US giant's sub-Saharan Africa operations such as card maker Visa Inc., wireless telecoms product maker Qualcomm, Motorola Solutions and Hill International. Citibank, Cisco Systems, Intel Corporation, Mastercard and Pfizer use Kenyan capital as their hub for East Africa business.
"We (Kenya) haven't lost an opportunity when it comes to investment," said David Owiro, the programme officer for regulation, competition and policy at the Institute of Economic Affairs, a public policy research and analysis think-tank.
"We enjoy the best geographical location on the continent, the service industry is robust with excellent logistics and this has driven a number of US firms to set up."
The US embassy in Nairobi shares the same sentiment citing "human resources, natural assets and strategic location" as Kenya's investment strengths in a market overview on its website.
It cites ICT, energy, infrastructure, agribusiness and medical equipment as the immediate investment opportunities in Kenya.
"The primary markets for material handling equipment are in the mining, farming and manufacturing sectors," it notes, singling out opportunities along the planned Lamu Port-South Sudan-Ethiopia Transport Corridor, and expanding processing firms.
Continued emphasis on value addition in agricultural produce, the embassy advises, would increase local demand for processing and packaging equipment.
"Industrial activities such as coal and titanium mining are bound to increase the demand for material handling machinery and mining equipment," it says.
Imports from the US for the first half the year soared 75 per cent to Sh51.55 billion, the latest data from the Kenya National Bureau of Statistics show, compared to Sh29.45 billion in a corresponding period in 2013.
The US leapfrogged the United Arab Emirates, Japan and South Africa to become Kenya's third largest source of imports behind India and China.
It also ranked as Kenya's third largest export destination over the six months with a value of Sh18.38 billion, a 30.2 per cent jump from to Sh14.12 billion as at June 2013. This was partly attributed to growth in exports of eligible tax-free textiles and apparels under the African Growth Opportunity Act of 2000.
The US overtook the UK and Tanzania, only ranking after Uganda and the Netherlands.
"Kenya should look at opening more trade routes to the US and create favourable conditions for manufacturing," Kenya Association of Manufacturers chairman Pradeep Paunrana told the Star in a recent interview.
The country's incentive structure revolves around tax holidays that have largely been alluded to as ineffective in attracting and growing investments.
IEA's Owiro said the proposed Special Economic Zones would be a game-changer in awakening the export sector from a prolonged slumber as multi-billion-shilling investments beckon.
The proposed SEZs in Mombasa, Lamu and Kisumu will replace the export processing zones that have grossly undershot expectations.
Firms within SEZs will enjoy 10-year tax exemptions under the Customs and Excise Act, the East African Customs Management Act and Value Added Tax on all transactions.
"This is probably the best time to develop the SEZs which will reposition us to an export-oriented growth," Owiro said.
While much of government effort in the SEZs initiative is focused on big enterprises in agriculture, automotive and textiles, start-ups are also angling for a share of the US investment dollars.
"There has been continued interest by the US firms in seed and growth capital but most of them have been below $500,000 (Sh44.02 million)," said Nonnie Wanjihia, the executive director East Africa Venture Capital Association.
"We hope to see more of this (type of investments) with the renewed commitments."
The Jubilee administration would however need to improve the investment environment by "cutting the red tape and bureaucracy associated with public sector investing and speeding up harmonisation of various legal and regulatory frameworks touching on specific sectors," according to Malaki.
The ongoing initiative to update legislation on some of the sectors such as mining, he said, should also be hastened to attract sustainable investment.
Source : www.allafrica.com