M a r k e t N e w s
Opportunities for UK oil and gas companies in Africa
Posted on : Monday, 18th August 2014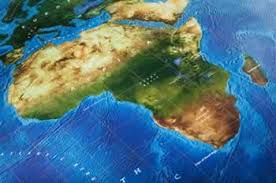 LONDON, 13 August 2014 / PRN Africa / — UKTI's event in Glasgow during the Commonwealth Games highlighted support available to help UK business access export opportunities in east and west Africa.

UK Trade & Investment (UKTI) ran an oil and gas seminar at the British Business House (BBH) in Glasgow during the Commonwealth Games. 80 delegates took part in the seminar, including guests from east and west Africa.

Opportunities in Africa
Nigeria is by far Africa's largest oil producer and has been a member of the Organization of the Petroleum Exporting Countries (OPEC) since 1971. It has large reserves of natural resources, and many UK companies are already active in the market.

UKTI is targeting the major investment projects and smaller and shallow water fields. The focus is on local independent companies that have recently acquired major Independent Oil Company (IOC) assets. These companies could benefit from UK technologies, capabilities and experience in:

the upgrade and extension of existing producing assets
major deep water development
Floating Production, Storage and Offloading (FPSO)
subsurface
new wells
component supply
specialist services
The oil and gas sector in east Africa remains underdeveloped. New opportunities are arising in Tanzania, Mozambique, Kenya and Uganda. In these countries untapped basins and reserves are becoming more accessible as infrastructure improves.

Opportunities exist for UK companies to get involved at a very early stage and develop these openings. Local supply chains in many areas can't provide all the assets, equipment or services needed to fully realise the potential of the region. There are numerous opportunities for UK companies in:

training and development
exploration
supply chains
Africa oil and gas seminar
The east and west Africa oil and gas seminar provided a great opportunity to:

showcase and promote UK capability
provide important information to those already engaged in the market
help companies looking to enter the industry
network with a wide range of contacts
arrange for follow up engagement
It was chaired by the Rt Hon Brian Wilson, UKTI Business Ambassador and Chairman of Britain's Energy Coast Board. A keynote speech was given by Dr Vince Cable MP, Secretary of State for Business, Innovation and Skills.

Vince Cable said,

UK oil and gas is organised, ambitious and working well with government to maintain long term competiveness via the industrial strategy …… to maximise production of UK oil and gas resources and sustain and promote the UK supply chain here and overseas.

Other panellists and speakers included:

Andy Brown, Director of the upstream international business at Shell
Dr Paddy O'Brien, Chief Executive of Industry Technology Facilitator
Ernest Nwapa, Executive Secretary of the Nigerian Content Development and Monitoring Board
David Mooney, Group Supply Chain Director, Tullow Oil
Sue Whitbread, UKTI Oil and Gas Business Specialist
UKTI is working closely with overseas governments, UK and overseas academia and business to realise sustainable and profitable opportunities. The UK has a great deal to share with the countries we work with. UK companies work closely with the local community and local businesses then become a real and sustainable part of the supply chain.

Source : en.starafrica.com