M a r k e t N e w s
PET Recycling Plant worth US $33.06m in Gauteng, South Africa.
Posted on : Monday, 18th August 2014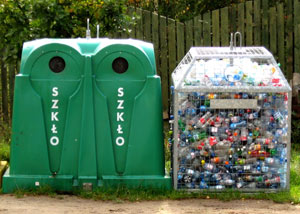 Plastic Packaging manufacturer and recycler Mpact has signed an agreement with Industrial Development Corporation (IDC) to construct a polyethylene terephthalate (PET) recycling plant worth US $33.06m in Gauteng, South Africa.
This announcement was made by the company recently when it was releasing its financial results for the past six months ended June 30.
Commissioning of the new recycling plant is expected to take place in the second half of 2015 and Mpact Polymers is expected to own 79 percent of the company while the remaining 21 percent will be owned by IDC.
The new plant is expected to process about 29 000 t/y plastic bottles, while at the same time generating 21 000 tons of raw material directly referred to as PET. This would add an important dimension to the business of the company.
The CEO of Mpact Bruce Strong noted that the production company will also enable Mpact to enhance their position as market leaders of recyclables in South Africa. Development of the plant was done with the collaboration of major customers to ensure that the processed recyclables met international standards.
Some of the clients the company is working with to ensure success of PET production include Amalgamated Beverage Industries (AIB), a bottling partner to Coca-Cola, SAB Miller, and PETCO. However, ABI will be the main customer.
US $19.83m has been provided by IDC in debt and an additional US$2.83m for its equity stake in the new recycling plant. The Department of Trade and Industry has approved a section of 121 in tax inducement.
Source : www.constructionreviewonline.com