M a r k e t N e w s
South Africa to let solar power plants worth $197m
Posted on : Monday, 18th August 2014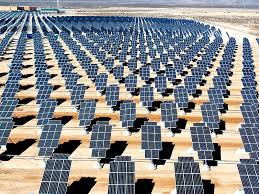 An Italian company called TerniEnergia has won a contract to engineer, procure and construct two solar power plants in South Africa.

The installed capacity of the plants will be 148.5MW. A 66MW plant will be built at the Tom Burke solar plant, located near the northern boarder with Botswana, and a 82.5 MW plant will be based in Paleisheuwel in the south-west, 190km from Cape Town.

The contract has to be closed by the South African government before construction can begin. It is expected to start this year.

TerniEnergia will also provide solar modules and inverters for the developments, and provide operations and maintenance for the plants' 25-year lifecycle.

TerniEnergia previously won a contract in 2012 for the construction of a 9.5MW plant near Cape Town.
Source : www.globalconreview.com