M a r k e t N e w s
Foundation launches free cancer screening exercise - Kenya
Posted on : Friday, 15th August 2014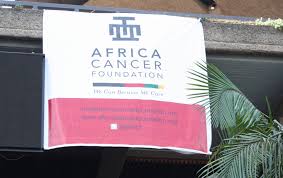 Kenya: The Africa Cancer Foundation has kicked off a free screening exercise, which will see the organisation hold testing in six counties. Dorothy Nyong'o, the foundation's managing director, said they would tour Kisumu, Nakuru, Mombasa, Eldoret and Nairobi. The organisation held the first free-screening exercise in Nyeri, which was attended by more than 1,000 people.
Mrs Nyong'o said those found with cancerous traces would be referred to medical facilities for intensive screening, diagnosis and treatment. Speaking in Nyeri, she noted that most public health facilities lacked enough capacity to handle cancer cases, as she called on county governments to invest in acquiring equipment to help curb the disease.
It indicates that public facilities do not have enough capacity, especially experienced personnel and equipment for screening and diagnosis of cancer. At the same time, the available equipment are in most cases found in private hospitals-which are very expensive-and most of the facilities are urban-based," said Nyong'o.
Source : medicalkenya.co.ke