M a r k e t N e w s
Ethiopia Working to Eradicate TB Within 20 Years
Posted on : Saturday, 6th September 2014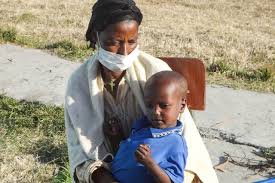 Ministry of Health said that it is working to eradicate tuberculosis (TB) from Ethiopia within 20 years, well ahead of the international target date set for 50 years.
While visiting the renovated TB capture laboratory of the Saint Peter's Specialized Hospital on Friday, July 18, 2014, Minister of Health, Dr. Kesetebirhan Admasu, said Ethiopia plans to eradicate tuberculosis earlier than the internationally target date set by World Health Organization to eliminate the disease in 50 years. The plan is to eradicate TB from Ethiopia within 20 years.
The minister noted that Saint Peter's Specialized Hospital is enhancing its services by expanding infrastructures so as to accelerate the fight against TB.
Meanwhile, Saint Peter's Specialized Hospital appointed two artists, namely Darimyelesh Tesfaye and Nebiyat Mekonen, and one football player, Degu Debebe, as ambassadors of TB.
The appointed ambassadors are expected to contribute to the realization of the vision of preventing and eliminating TB form the country, Dr. Kesetebirhan said.
TB Care Ethiopia Country Representative, Dr. Getachew Wondemagegn, for his part said the renovation of the laboratory will support the hospital in modernizing its testing system and identifying loss of medicine to solve the basic problem of the hospital.
USAID covered the 2 million Birr cost for renovating the inaugurated laboratory which will go fully operational in September.
Source : allafrica.com