M a r k e t N e w s
Africa Oil and Tullow Oil seek partner for Kenyan oilfields
Posted on : Monday, 11th August 2014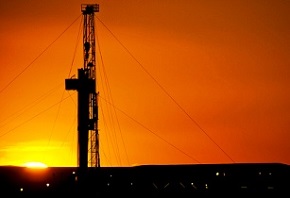 The Canada-listed company said that the partners have discovered oil reserves in Block 13T and Block 10BB in northern Kenya's South Lokichar Basin, estimated to hold a combined 600mn barrels.
Keith Hill, CEO of Africa Oil, said, "We will likely bring on a partner to help develop Lokichar Basin reserves but no timetable has been set."
Oil discoveries in Uganda and Kenya and gas deposits found offshore Tanzania and Mozambique have turned east Africa into a hot spot for hydrocarbon exploration, Reutersreported.
Hill said that Africa Oil plans to spend some US$1.6bn this year and next in exploration activity on its blocks in Kenya, Uganda and Rwanda.
"Our gross budget this year is over $800 million and we would expect a similar amount next year but that budget has not yet been approved," he added.
Kenya, Uganda and Rwanda have already invited bids for a single consultant to oversee a feasibility study and initial design for the construction of a 1,300km pipeline to transport crude to the Kenyan coast.
In April this year, both Tullow Oil and Africa Oil said that they had aimed to submit development plans to the Kenyan government in late 2015 for their discoveries.
Africa Oil also holds licences for exploration blocks in Ethiopia and in Puntland, a semi-autonomous enclave in Somalia.
Africa Oil and its partner Marathon Oil Kenya Limited B.V., a unit of US-based Marathon Oil have also discovered gas in Block 9 in northern Kenya.
While the amounts had not been proven, they estimated the gas discovered at the block's Sala-1 well at between 14.1bn cu m and 28.2bn cu m, although tests were still being carried out, Hill said.
Source : www.oilreviewafrica.com