M a r k e t N e w s
More than 1.5 Million Tanzanians to Receive Power from Market Leader, Greenlight Planet
Posted on : Wednesday, 11th March 2020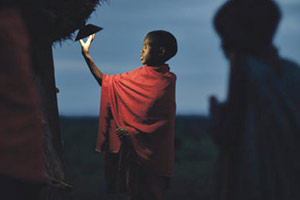 Greenlight Planet, the market leader in the fastest growing pay-as-you-go (PAYG) solar industry, has successfully executed clean and reliable energy access to more than 1.5 million people in Tanzania. With a strong partner-led and direct distribution network, Greenlight's Sun King products are now in more than 300,000 Tanzanian households, have offset more than 300,000 metric tons of greenhouse gas, and enabled more than 70 billion Tanzanian shillings ($30 million) in savings for customers in Tanzania.

Less than 17 % of Tanzania's rural population has access to electricity, leaving more than 80 % of rural households in the dark. According to Tanzania's Rural Electrification Agency, the government plans to increase rural household connectivity to 50 % by 2025 and to 75 % by 2033. Given the large geographical size of the country and the dispersed population, off-grid energy is well-positioned to play an important role in enabling rural populations.

Greenlight Planet Tanzania, headquartered in Arusha, employs 175 Tanzanians and runs 30 Sun King branch stores throughout the country to keep its Sun King products available in the most under-electrified areas. Mr. Dhaval Radia, Senior Vice President at Greenlight Planet, who heads the company's global commercial businessnotes, "With pay-as-you-go enabled technology, customers have the option to pay for their Sun King solar product in small installments over time helping them experience dramatic improvements in household savings, increased productivity for their small businesses and additional study-time for their children. The hiked affordability for customers coupled with our network of nearly 800 sales agents and a range of strategic distributions partnerships is supporting us deliver clean, reliable energy to the vastly dispersed off-grid population of rural Tanzania."

Over the last nine years, Sun King products have supplied significantly to increasing productivity for Tanzanians, increasing study time for schoolchildren and generating jobs in rural areas of the country. The company recently expanded its range to include lifestyle products such as televisions offering off-grid rural Tanzanians the same entertainment and information opportunities as their on-grid/urban counterparts. The company has also recently entered into a partnership with Vodacom Tanzania that aims to make solar products even cheaper for off-grid customers.

"In 5 years, we aim to provide clean energy access to a million households in the country and still be an organization that positively impacts the Tanzanian community", says Mr. Radia.
Source : www.innzaf.com