M a r k e t N e w s
Ethiopia - New Technique In Bid To Improve Food Security
Posted on : Saturday, 2nd November 2019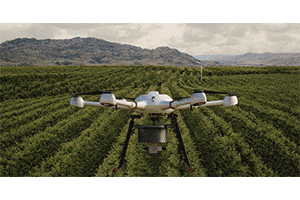 Now no more struggles to feed itself for Africa. The government's Agriculture Transformation Agency, headed by Khalid Bomba, aiming for widespread commercial farming and food security in 20 years.
A former JPMorgan Chase & Co. analyst is using drones and satellites to boost Ethiopia's agricultural exports and improve food security in a nation once synonymous with famine.
Ethiopia's two main exports are coffee and oilseeds, earning the country $1.2 billion in the year.
In addition to being as largest coffee producer, Ethiopia also exports roses and vegetables. It also produce tea and wine grapes.
Adviser at the Alliance for a Green Revolution in Africa Nega Wubeneh, said "The biggest challenge Ethiopia faces now is a very large and growing population, which will keep increasing the demand for food and jobs".
Bomba's agency uses satellite soil mapping, toll-free numbers, drones and an in-house consultancy to help farmers.
Potential buyers are able to zoom in on a map of Ethiopia, search for a farm by area and commodity, watch a drone video of the produce to assess its condition and call the farmers directly to purchase the crops. Small farmers have been clustered together so that they grow the same crop using the same methods.
"It's easier to find a market for 200 hectares of crop rather than half a hectare," Bomba said of the clusters, which produce wheat, corn, sesame, barley, fruit and horticultural crops.
The project plans to double the income of 5 million farmers within five years, he said in an interview in his spacious office in Addis Ababa.
The agency also aims to improve access to seeds and boost fertilizer use.
Morocco's OCP Group has committed to building a $3.7 billion fertilizer plant, which is scheduled to open in 2023.
Source : newzmart