M a r k e t N e w s
The government announced a plan to make Kenya food secure
Posted on : Friday, 21st December 2018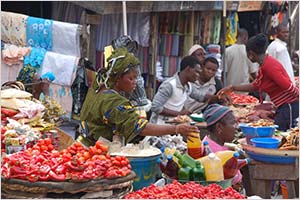 At the Future of Food conference in Nairobi, Agriculture CAS Andrew Tuimur while giving speech recommended the private sector to partner with the government in implementing the food security plan in addition to focus on equipment suppliers, farmer associations, agro-dealers, warehouses and processors.
The plan has been launched by the government to make Kenya food secure with the hope to have an equal sized poverty levels by 2025. The plan includes increased mechanisation in agriculture from the current 25 to 40 per cent. The government in coordination with devolved units also hopes to create an e-platform to register farmers.
Besides this, farmers will also be trained on using selected equipment.
Dr Tuimur said, "development of SMES will contribute to an increase in average farmer's incomes by 35 per cent (Sh465 to Sh625 per day), and 50 per cent increased contribution of agro-processing by Sh130 billion over five years."
"Above all, agriculture should transform from a producer of raw materials to a consumer of goods and services at every stage of the value chain", he further commented.
"The government should withdraw the subsidy and ensure timely purchase and high payment to farmers for cereals delivered to its stores", said Mr Eustace Muriuki, the Fertiliser Association of Kenya.
The two-day conference urged the creation of strong linkages between the market and production as well as the investment in a post-harvest management strategy.
Source : newzmart