M a r k e t N e w s
400kV Konza-Isinya Power Line to be constructed by Chinese Firm
Posted on : Wednesday , 4th December 2019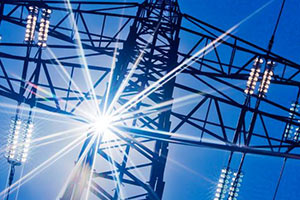 China Aerospace Construction Group has disclosed construction of a 40-km 400kV Konza-Isinya transmission line, which will power Konza City as well as Kajiado, Makueni, and Machakos counties.

The project, which is being contracted in partnership with Kenya's ministry of energy, is focused to ensure constant supply of power for the proposed smart city located in Machakos.

The Konza-Isinya transmission line, whose cost is yet to be published, is funded by China Exim Bank.

"The construction of this (line) demonstrates our responsibility of creating tailored solutions that make the greatest difference to our client, Kenya Electricity Transmission Company, as well as the power transmission system in Kenya," said China Aerospace's Deputy GM Li Naihong.

Li noted that China Aerospace was working to support Kenya transform Konza into a Silicon Savannah that will contribute enormously to the country's technological development.

Zhao Xiyuan, minister counsellor at the Chinese Embassy in Kenya, said China is committed to supporting Kenya in developing technology and attaining industrialisation.

He added saying, "This project will be concluded and put into operation at an early date and it will be playing a crucial role in the actualisation of the Big Four agenda and the development of Konza Technopolis,"

Energy Cabinet Secretary Charles Keter praised China Exim Bank for funding the project, adding that Kenya is working towards universal access to electricity.

Keter noted that access to reliable power supply is the largest enabler of the Kenyan government's Big Four agenda.

"The access to electricity in 2013 was about 29 per cent. Currently, it hikes to 75 per cent," he said.
Source : www.innzaf.com