M a r k e t N e w s
Rwanda boosts investment for Power and Energy sector
Posted on : Tuesday , 9th October 2018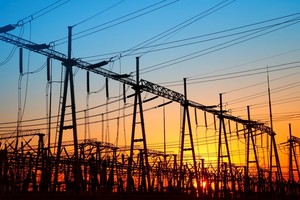 The Minister of State for Energy, Water and Sanitation Germaine Kamayirese said at a recently concluded forum that that Rwandan Government has adopted digital technologies in the power distribution system as a part of steps taken to efficiently respond to the country's power demands. Germaine Kamayirese said that the smart grid technology in the energy sector – an electricity supply network that uses digital communication technology to detect and react to local changes in usage is aimed at increasing efficiency. Smart grid incorporates networking technology, which consists of sensors and controls to monitor electricity usage in real time and make automatic adjustments that reduces energy wastage.
Rwanda has increased investment in energy sources in order to achieve universal energy access by 2024. Rwanda's energy sector is has a great investment potential. The country is now looking at increasing investments in different energy sources to satisfy power demand, especially for the growing manufacturing sector and urbanization. Rwandan minister of infrastructure Claver Gatete in Kigali, capital city of Rwanda, invited foreign and local companies to invest in the country's lucrative energy sector. He also said that this sector holds great promise for an attractive rate of return on all investments.
An overwhelming 42 percent of the total energy sources of Rwanda is from Hydro power while thermal accounts for 31 percent, solar contributes for 5 percent and methane takes 14 percent.
A government development strategy presented by Rwandan Prime Minister Edouard Ngirente last year outlined an objective that the landlocked country aims to increase electricity production using both on and off grid technologies including renwable resources to ensure that 100 percent Rwandan households will have electricity by 2024 from the current 22 percent.
In line with the aim to reach 100 percent energy access a loan of $266m has been approved by the African Development Bank (AfDB) in order to support Rwanda's electricity expansion project. The project aims to improve electricity supply reliability and expand the access to electricity as part of a drive to transform the country into a power generating economy.
The approved project will support the Government to add over 193,000 new on-grid and over 124,000 off-grid connections. Back in 2013, the Rwandan energy project received an investment of $46m for the first phase of the project, which is now 90% complete and ahead of schedule. Philippe Niyongabo, an energy expert at the African Union Commission (AUC), while adding that adopting smart grids can enable countries in Africa to fully exploit their resources said, "Africa is endowed with enormous energy resources both in terms of renewable and non-renewable energy sources. Smart grid technologies provide an opportunity to convert these resources into reliable, efficient and sustainable energy services,".
Source : Bizmart