M a r k e t N e w s
ABB to equip first high speed rail link in Tanzania
Posted on : Thursday , 4th October 2018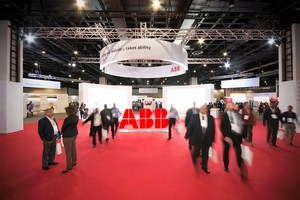 The Tanzanian government has selected well known Swedish-Swiss multinational corporation, ABB to supply complete substation equipment and engineering solutions for a 530 km-long high-speed electric line stretching between Dar es Salaam and Makutupora.
Termed as a landmark project, the line is intended to link Tanzania's port cities with interior areas and neighbouring countries to stimulate regional trade and passenger travel in the region and help strengthen the country's economy.
The equipment is intended to help power two separate but adjoining east-west rail lines the Dar es Salaam to Morogoro railway line (DSM), and the Morogoro to Makutupora railway line (MDM). The high-speed electric rail corridor is expected to replace the existing slow, narrow-gauge line built more than 100 years ago as this old line is not suitable for high-speed transport of cargo and passengers.
Officials involved in the project are confident that the venture will create a crucial link between the country's most important port of Dar es Salaam and the country's interior hub, which also serves as a vital crossroads for north-south railway linkages.
Being a home to world renowned game parks and destinations such as Mt. Kilimanjaro, Tanzania largely remains rural but is on track and planned to become a regional transport hub between its port cities and hinterland areas and neighbouring land-locked countries sucha as Rwanda, Burundi, Uganda etc. When complete, the rail system will provide a vital link from the neighbouring countries to the global market via Dar es Salaam and will create a development corridor to sustain future growth in the East African Region.
The European giant ABB has been contracted to deliver a complete engineering solution and much of the key products, such as the substation automation control and protection system and ABB Ability OCC (Operational Control Centre). The substation equipment and engineering solution will be delivered to Turkish company EPC Yapi Merkezi İnşaat ve Sanayi, and the railway will be operated by the Tanzania Railway Corporation (TRC).
Source : Bizmart