M a r k e t N e w s
Tamarind Group Opens New Hotel in Nairobi
Posted on : Wednesday , 18th April 2018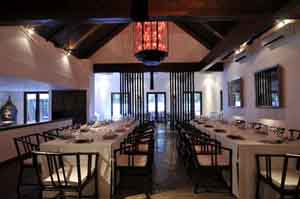 The Tamarind Group has opened a new hotel in Kenya's capital city Nairobi; it is estimated to be worth approximately Sh1.2 billion in an attempt to capture a growing market in Kenya that has seen stark rise in foreign tourist numbers and business-persons flocking to the nation's capital.
Martin Dunford, the group chairman provided further details about the funding of the project and said that the funds would be in the form of debt and equity. Dunford went on to announce the group's intention to be a strong presence in East Africa, a goal they aim to achieve by setting up several new outlets throughout East Africa.
"Kenya has attracted global brands to its doorsteps and it is time Kenyan hospitality firms 'sold' their brands to other East African capitals as a way of boosting our revenues and presence to counter the competition," he said.
The new hotel will be equipped with 160 double rooms and a hall for corporate events with a capacity of 200 persons. The project has been beneficial to locals and has already generated 150 jobs for hospitality graduates. "The employees have good foundation training, but we shall expose them to our more established workers across our business to enhance their experience, especially on customer relations to ensure they lure our customers to make repeat visits," he said.
Dunford is hopeful to use the stability displayed by Kenya's tourism sector to his full advantage. He was quoted saying, "We have always planned to raise funds from the bourse, but the tourism industry has suffered in the past, hurting our income and hence the value of individual properties.
But with the expected high boom of tourists and corporate functions, our business could attract interest among investors giving us good value when we decide to go to the market."
Source : bizmap.com