M a r k e t N e w s
Total Cooking Gas Customers to Verify Fuel Validity via SMS
Posted on : Tuesday , 9th January 2018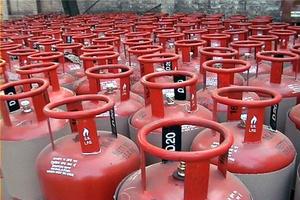 A new service has been introduced by Total Kenya for its cooking gas customers to use their phones to verify validity of the fuel they are buying to avert accidents linked to illegal refilling by unscrupulous dealers.
To verify, customers will have to scratch the label attached to the gas cylinders and text a unique code to 38353. This will be free service
The campaign will help to remove counterfeit products out of the market that is currently choking with illegal refills said an oil dealer.
Several cases of gas cylinders exploding have been reported in Nairobi, blamed on failure to verify products.
With 14.7 per cent Total has the third largest share of the local cooking gas market, behind leader Kenol Kobil's 18.4 per cent (K-gas brand), and 17.6 per cent for Lake Oil (Lake Gas brand).
Oil marketers have been pushing for more strict checking on unlicensed gas operators whom they accuse of undercutting the market through irregular refilling.
Source : izmap